back
Right on trend: MMP expands e-commerce segment
06.04.2021
Mayr-Melnhof Packaging is expanding its capacities for e-commerce packaging and investing double-digit millions in locations in Austria, Poland and Romania.
Strongly growing demand for efficient and environmentally friendly e-commerce packaging
The global e-commerce market has grown inexorably in recent years and received another significant boost thanks to the pandemic-induced shift from bricks and mortar to online retail. Online retail grew by around 25% in 2020 alone and is forecast to continue growing strongly in the coming years, albeit not at the same pace.
All this is increasing the demand for e-commerce packaging. At the same time, customer demands for economical, efficient and, above all, simply designed packaging with positive effects on the environment are on the increase. Reason enough for MMP to invest in expanding its range of e-commerce packaging and increasing its competitiveness at three production sites over the next two years. The focus is on additional machinery and the all-round modernisation of the facilities at the MMP plants in Neupack Hirschwang, Austria, Neupack Poland (Bydgoszcz) and MMP Romania. The aim is to increase production capacities for both solid board and microflute solutions, as well as to ensure the best quality in operation.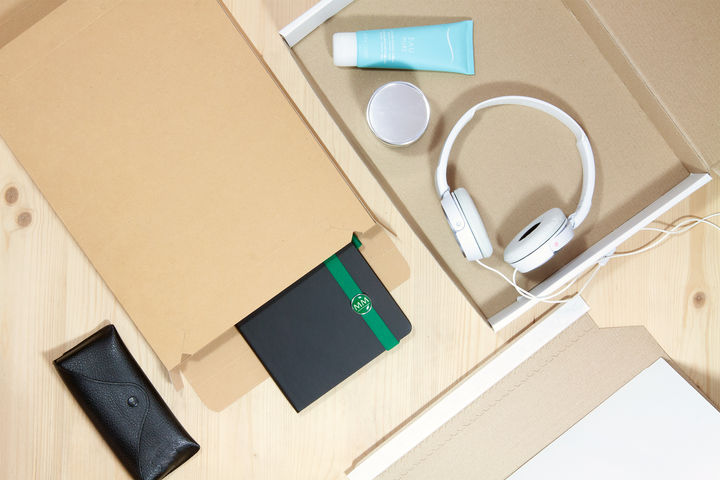 "MMe-commerce" – an innovative and sustainable product range
In addition to expanding existing product lines such as wallets, envelopes and boxes made of cartonboard and corrugated board, our experts are constantly working on innovations to be able to offer our customers even more customised solutions. With "MMe-commerce", for example, a creative product portfolio was recently developed that positions MMP as a highly-skilled partner in this growth market.
"Online shopping is an uninterrupted and growing trend that is here to stay. By the end of 2021, e-commerce sales are forecast to be around USD 2,700 billion globally (+USD 800 billion since 2019). As Europe's leading folding box producer, we are focusing all the more strongly on this demand with a rapidly growing range of products and innovative solutions that set us apart from our competitors. A packaging solution has to be more than just a transport medium, especially in the e-commerce sector. Customers expect a holistic experience from ordering to unpacking the goods, and demand sustainable, simply designed and visually appealing packaging. With MMe, we have created a product portfolio that meets these requirements to the letter, in other words one that is a "Great Experience, Responsible, Cost-Efficient & Protective," says Johanna van den Tillaart, European Key Account Manager, MMP.