Labels (Pharma)
REQUIREMENTS:
High quality printing for logos, designs, coloured backgrounds and contact information
Printing of barcodes on the reverse of the label
High product safety standards
Labels are displays for drug packaging, pharmaceutical containers, glass or plastic vials or syringes.
Due to the very fine character printing of labels requires the highest standards e.g. for double-sided printing to protect the writing on the label from abrasion or chemicals. Labels must fulfill highest product safety standards.
FEATURES AND BENEFITS:
Gloss & Matt varnish

Highgloss varnish

Tactile / Textured Varnish

Hot or Cold foiling

Metallic

Pearlescent

Colour shift

Holosense

Thermochromic

Aroma
We supply a range of self-adhesive labels on for automated high-speed application. Our technical expertise in labels ensures the right adhesive is selected for permanence, repositionability and tamper evidence, while our Label Vision Systems check for label print accuracy. We can also provide a total label reconciliation service, removing the need to count labels for specific lines or returning stock.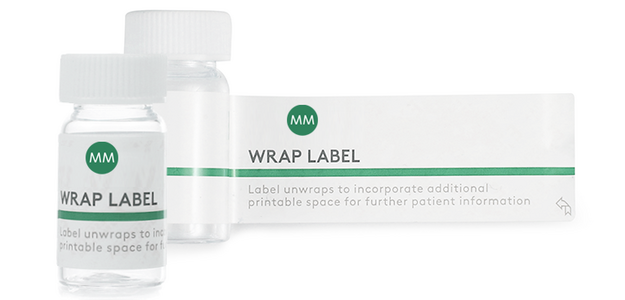 LABEL CAPABILITIES
Single Ply
Peel2Read
Booklet
Leaflet
Vial
Sling
Piggyback
Linerless
Clear-on-Clear
Digital
Self-adhesive
Tamper Evidence
Fibre tear
Void release
Frangible
TAMPER EVIDENCE
Fibre tear
Void release
Frangible

Products
Extended-content label
FEATURES AND BENEFITS:
Perfect for pharmaceutical product warnings and dosage instruction

Excellent for clinical trials where multilanguages are needed

Ideal for product tracking

Wide selection of adhesives and face stocks
Our pressure-sensitive, multipanel extended-content labels and two- or three-ply Peel 2 Read labels provide extra space for instructions, translations, legal text and ingredients. By helping to reduce handling and eliminate mislabelling, they can increase production efficiency.
Manufactured in a GMP environment designed for servicing the needs of the healthcare industry, our labels can be tailored for your specific application.
FEATURES AND BENEFITS:
Cleanly separates from primary packaging during the washing process

Great quality and performance compared to regular PP film labels

Available in different colors and finishes
One of our offering on sustainable labels are the "Wash off labels", that enable recycling and re-use of the primary packaging and the label itself.
The wash-off technology allows labels to easily detach from the bottle in a conventional bottle washer and helps substrates to be recycled successfully.
PET virgin bottles to be recycled without contamination is the most widely used and practised at the moment.
Contact us to know more about these wash off labels and how can they help you achieve your sustainability targets.
FEATURES AND BENEFITS:
Suitable for large format packs

Product remains in its own branded pack

Ease of use with finger lift areas and an adhesive designed to work time after time

Labels supplied in a variety of shapes, sizes and materials

Peel and reseal available
PEEL 2 READ LABELS
Peel 2 Read labels (two- and three-ply) are simple peel-back labels that enable extended text on the pack to house information such as instructions, multiple languages, legal information and ingredients.
FEATURES AND BENEFITS:
Replaces the plastic cap hanger and / or traditional sling

Eliminates capping procedure

Reduces inventory by minimising the complexity of different hanger formats